On August 24, 2018,  Harrisonburg AAUW inaugurated a new year of programs and advocacy on issues that particularly affect women and girls during their lifetimes.  Eighteen members and 6 guests joined together at Sylvia Rogers' home to "meet and greet" and to enjoy sumptuous hors d'oeuvres prior to the program dedicated to plans to focus on two very important public policy issues:  Ratification of the ERA in the Virginia legislature in the 2019 Session, and passage of pay equity bills that would work to close the 20% wage gap between what men earn vs. what women earn annually.   We also talked about planning for our Branch's 90th year in AAUW.  We officially joined with AAUW in 1929!  Several of our long time members shared memories of their experiences over the years.  Seated below on the right hand side of the sofa is Mary McMurray, a Life Honoree, with 51 years as a member.  Christina Updike, a 40 year "veteran" also shared memories of having joined AAUW through her JMU mentor, Crystal Theodore.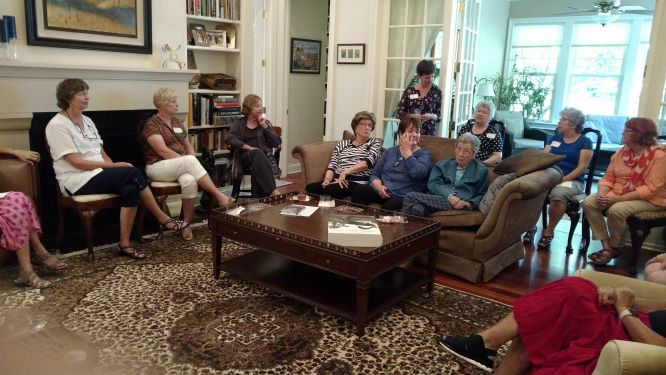 In the photo below are Beth Bodnar, Pat Kuszyk and Mary Mc Murray. Behind the sofa are Heather Banks and her guest, Amy Wratchford (standing), guest Janet Briganti , and members (left to right) Nancy Martin-Finks, Jane Bowers, Marty Brown, Sue Gier and Lynn Martin.
Seated to Lynn's left are Laura Zarrugh and Carmenza Kline (welcome back! Carmenza).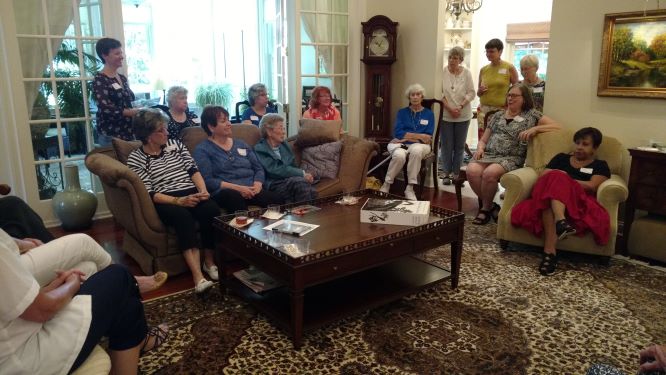 Continuing, are Susan Wheaton, guest Megan Tracy, representing VAratifyERA, Sam Collier, and seated, Elayne Smith, Pem Liskey — another member with a long history of involvement in this branch, and Kay Kulesher, Pat's guest.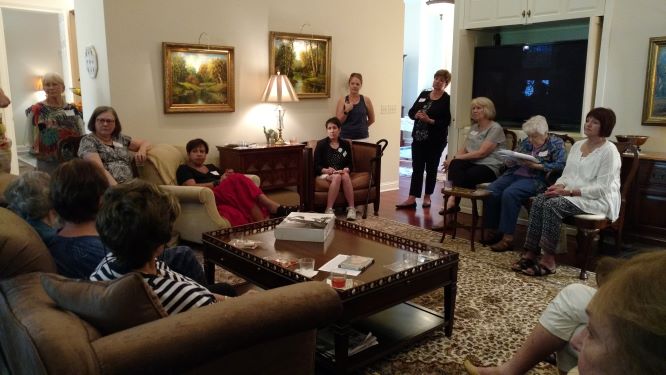 Completing the circle, are Megan Tracy, explaining how the coalition of organizations under the umbrella of VAratifyERA are entering the campaign with a round of activities scheduled to begin on Women's Equality Day, August 26th, with statewide screenings of Iron Jawed Angels and Op Eds and Letters to the Editors to be published in numerous newspapers around the state. Darlene Baugh is seated to Megan's left, then Marty's guests, Frances Sale and Kathy Gillette, just to Sylvia's left.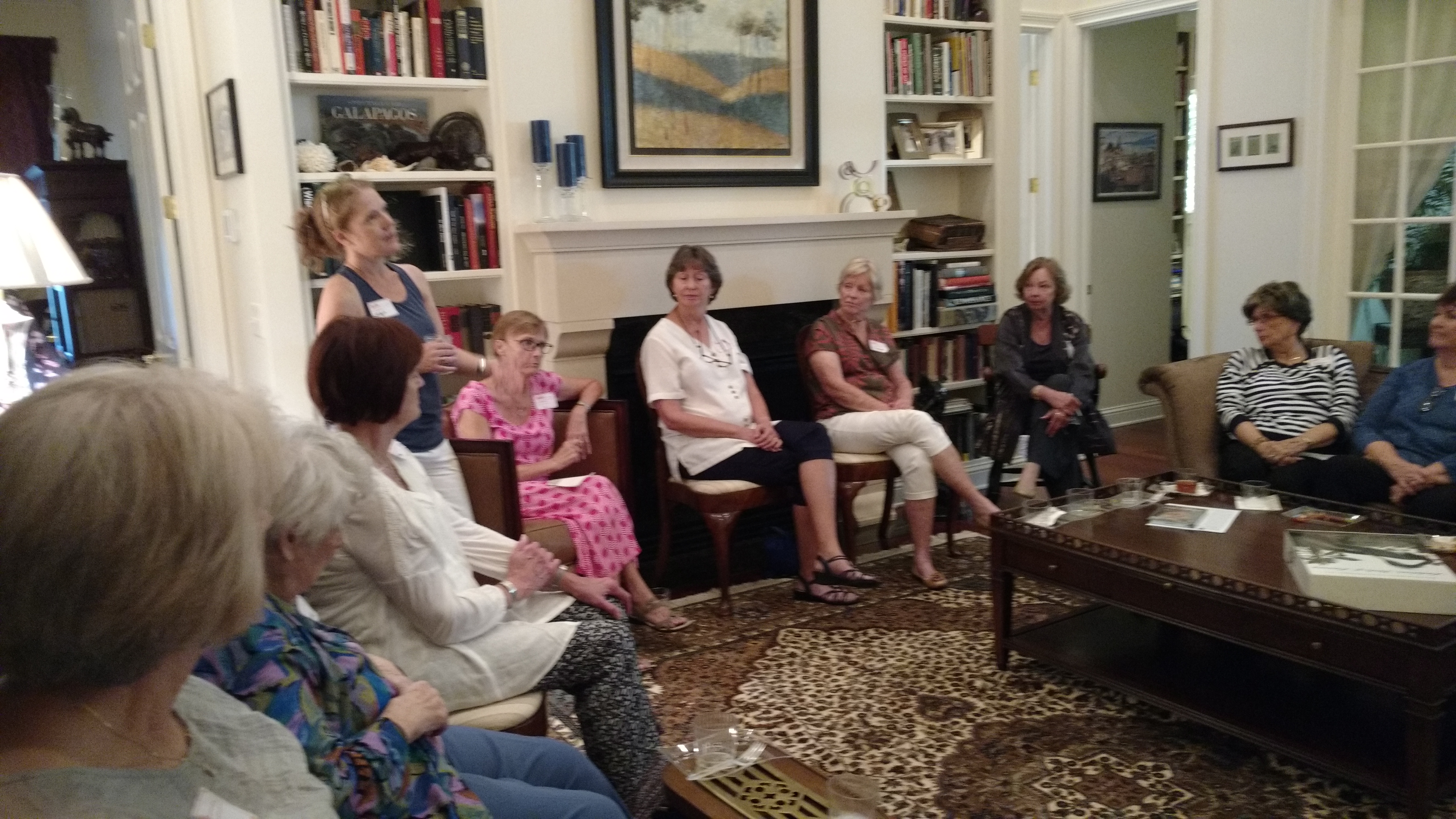 You can see by the rapt attention of everyone in the room how excited and energized we were as we contemplated the work ahead on the two public policy issues–not to mention an agenda of excellent programs that Beth and Rosemarie  have planned.   Welcome to all — especially our guests!  Thank you for coming.  Roll up your sleeves.  It's going to be a busy year.